Your local vet near Turramurra
Local, trustworthy services from a dedicated team
At Normanhurst Vet Practice, your pet is our top concern. As a local vet near Turramurra, we provide services for dogs, cats and smaller animals to keep them healthy. Does your new puppy or kitten need vaccinations? Have a pet emergency that requires vet help? Our trustworthy team is here to provide the services you need. We provide the best service for your beloved pets. Get in touch today to schedule a consultation.
Our local Turramurra vet services
Need a local vet near Turramurra? Our team covers every service your pet requires as a fully equipped vet hospital. Firstly, we provide emergency appointments promptly. Secondly, we offer consults to ease your anxiety and provide your pet with the care they need. Thirdly, we work with local organisations to deliver proper pet care. Finally, we provide a range of solutions for long-term therapy, treatment, and care for a healthy, happy life.
Our Turramurra vet services include:
Emergency appointments
Vet consultations
Pet dentistry
Surgical services
Keyhole desexing
Laser therapy
Pet pathology
Pet behaviour consultations
Puppy preschool
Wildlife care
Why choose Normanhurst Vet Practice?
As a local vet, we're the top choice for many Turramurra customers. For instance, our seven days a week opening hours are practical for local pet owners. In addition, our convenient location makes us the easy choice to keep your pet happy and healthy. Most importantly, modern vet hospital includes every amenity to provide the highest standard of care.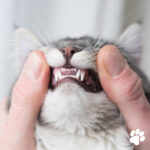 From pet emergencies to scheduled consults, surgeries to specialist treatments, we handle it all.
Why go to Normanhurst Vet Practice? Here are some of the reasons our customers choose us:
Your local, friendly specialists
Our local team are here to help. As a passionate group of animal specialists, we always go above and beyond. We'll always aim to provide you and your pets with the best service. Whether you're visiting our hospital for the first time or a long-time customer, we offer the best service standards. Our friendly approach to pet care ensures you and your furry friend feel at home.
Coverage for a range of medical concerns
Our modern, well-equipped vet hospital has everything necessary to provide the highest standards of care. Laser therapy, keyhole desexing surgery and other treatments are all available on-site. For instance, instead of transporting your pets elsewhere, our team has everything they need to help them right here. As one of the best-equipped services near Turramurra, full coverage is our top priority.
We're passionate about your pets
Every member of our team is passionate about pets of all shapes and sizes. Our commitment and drive to give the best care ensure your pet has everything they need to stay healthy. As pet owners and animal enthusiasts, we're also involved in community initiatives. Our team supports domestic and wildlife organisations directly. Similarly, we also provide re-homing services for cats and kittens in Turramurra and surrounding areas.
Pet Services in your local community
Our services aren't limited to medical appointments. With behaviour consultations and long-term therapy solutions, we provide the whole package for pet health. In addition, our popular puppy preschool classes are the ideal way to socialise your pup in your local community. We aim to provide high-quality services to help you build the strongest relationships with your four-legged friends.
Mobile vet services for Turramurra
Can't get to us? Have other obligations? Struggling with childcare? We can come to you. VetVan is the ideal solution to mobile pet care in Turramurra. With coverage for Upper North Shore and surrounding areas, we provide healthcare on the move. Book in with us for a VetVan visit for quality pet care delivered directly to your doorstep.
Book a consultation for pet care near Turramurra
Need a consultation with our friendly team? Our experienced specialists are here to help. Firstly, get in touch with us directly to book an appointment. We'll arrange a date and time that suits you and book you in with one of our team. Whether this is your first appointment for a new pet or ongoing treatment, we'll provide the same high standard of care. So, contact us or call us directly to arrange your appointment at your local Turramurra vet.